Working parents, nuclear families, and a desire to give their kids an early start to a great education is giving preschools a boost like never before. Parents want to give their kids a fun yet challenging learning environment. That's exactly why this is the right time to start an international preschool with a franchise partner like Alphakids International Preschool and Daycare Centre.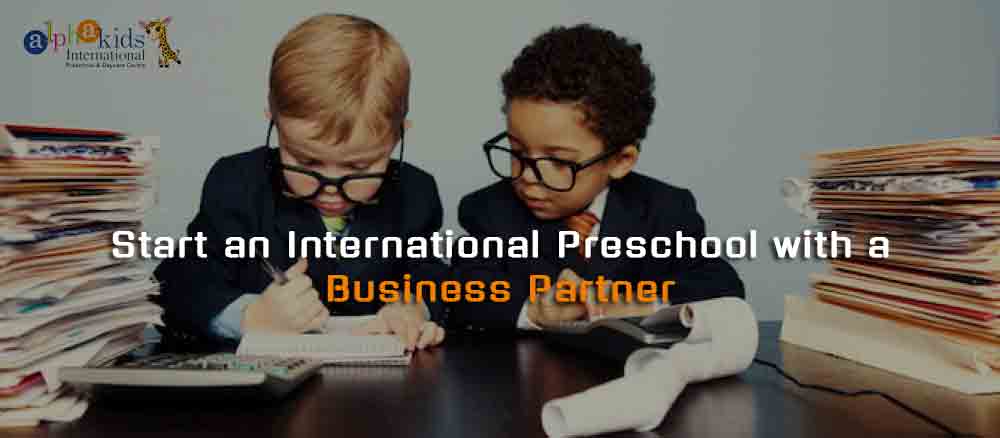 Here is a step-by-step guide on how to start an international preschool.
Consider All the Financing Options
You finally decided to be an international preschool franchise partner. The first thing you need to get in order is finances. The capital depends on the size and location of the preschool. Your franchise business partners will also give you an estimate of the investment.
Some ways to secure financing include:
Your own resources like savings, assets, property equity, etc.
Get a personal line of credit to buy the equipment on your credit cards
Look for some who is willing to partner and invest in the preschool with you
Approach family and friends
Choose the Right Location
Spend time to look for the right location for your preschool. It must be big enough to accommodate the student, staff, and infrastructure comfortably.
The location must be in a safe and child-friendly area. It must not possess any health risks to the kids. It should be close to where the parents work or live.
Make a Business Plan
Next, make a solid business plan.
Plan the launch of the preschool, how many students you are willing to accept or how you would pay for the licensing fee. Make a clear budget plan.
Discuss with your franchise partner how many teaching and support staff you would need. You also need to decide if the business would be a full time or part time opportunity.
Learn About Regulations and Licenses
Get a business license to get the right to run the preschool. Look up all the requirements and understand the necessary regulations before opening the preschool.
When you have all the right licenses, certificates, and documentation, you won't face legal problems down the line.
Staff the Preschool
Make sure the teachers you hire have the minimum qualifications and are willing to undergo the required training. Conduct a background check to make sure there is no criminal history.
Apart from teachers, hire admin and support staff. Make sure that the staff you hire is patient and gentle with the kids.
Market and Publicize
Prepare marketing material that gives details about your teaching philosophy, history, curriculum, working hours and fee structure. Print ads in popular print and digital publications. Start a blog and let people know on social media too.
Final Words  
The best part about a franchise partnership is that you don't have to worry about getting accreditation, deciding on a learning philosophy or preparing the curriculum. Your franchise partners would help you with all of that.
Now, all you need to do is fulfil that dream to start an international preschool and providing quality education to little, bright kids.